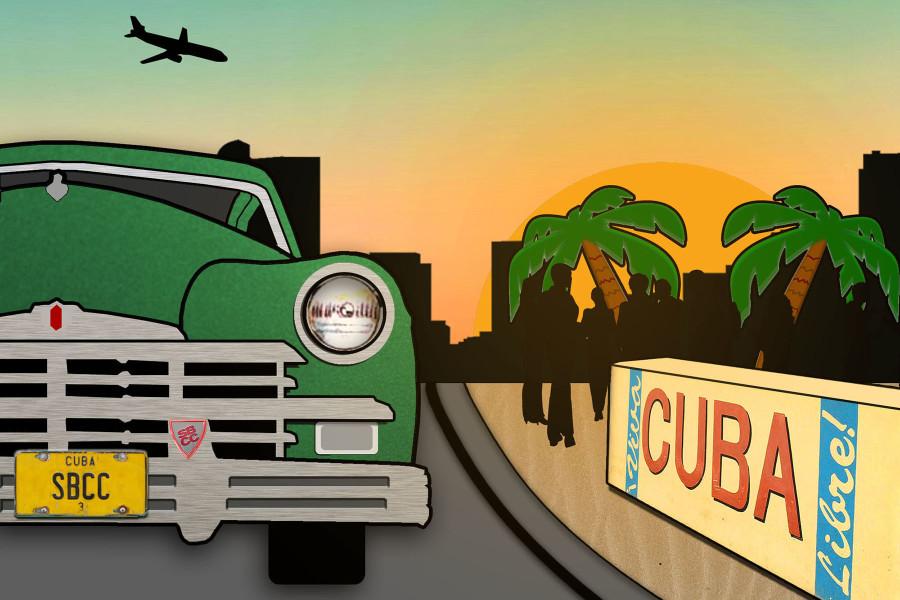 Kazden Watkins
City College will give students the opportunity to go on a 10-day study abroad trip to Havana, Cuba during spring break of 2015.
The program will begin on March 27 and students will study interpersonal communication while learning firsthand about Cuban history, art and culture.
This year, plans about the embargo being lifted are making progress, which makes it a lot easier for Americans to travel to Cuba. If approved by congress, the new policy will ease travel restrictions for family, business and educational purposes. Depending on eligibility, students are now already allowed to study in Cuba for a certain period of time.
"It was just around our application deadline that the news kind of exploded and everybody got more interested in Cuba and people started applying," said Program Director Carrie Hutchinson. "We were always able to go, but it was a little bit more appealing to go before because most people couldn't go."
City College has been to Cuba before, but this is the first visit since the embargo has been lifted.
"I feel like now is the time to go because we get to see the country still somewhat untouched before travel is more common," Hutchinson said.
With limited availability at only 30 spots, only 24 students applied.
The application was due mid January mainly because of a lengthy application process.
Students must participate in an online course that started in February as a way to get acquainted with the material they'll be studying. The trip costs around $2830.
Some of the highlights of the program are visits to Habana Vieja, The Museum of Revolution, The Museum of Campaign, a national park, an arts and craft market, and Santa Maria beach.
Students will fly from Los Angeles to Miami at their own additional cost meaning this is excluded from the program price.
Students will spend their first night in a Miami hotel. Once they arrive in Cuba, students will stay in a shared hotel room in Havana.
"We are very proud of our study abroad program," said Carola Smith, senior director of international programs. "It's so diverse and we have been to so many different cities and countries, Cuba will be another amazing experience for the students."
All students are required to demonstrate eligibility for travel to Cuba under U.S. regulations through completion of the Estevez Travel Affidavit, and a letter on an official letterhead signed by a City College representative.
The students will return from Cuba April 5.