Brandon Elementary thanks City College for iMac computers donation through video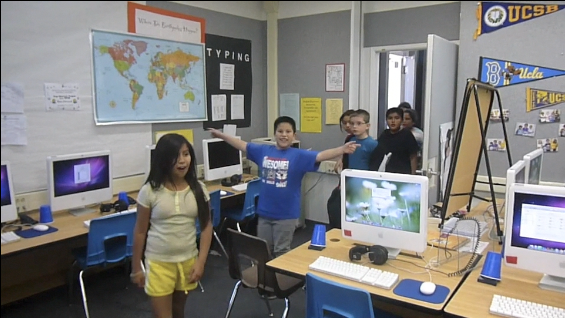 In February this year, City College's business services department donated as much as 70 spare iMac computers to Brandon Elementary school in Goleta.
Students and faculty of Brandon were thrilled and created a video, thanking City College for the generosity.
"The students' reactions were priceless as each class walked into the new revamped computer lab," said Brandon Elementary school principal, Felicia Roggero. "The 'ohhhs' and 'ahhhs' were quite loud."
Director of business services, Robert Morales coordinated the donation of the surplus computers with the IT department.
"If we do not pass them to schools like Brandon they have a scrap value of about $30 each," said Joe Sullivan, vice president of business services. "Although the technology is dated from an instructional basis for SBCC, [it's] still very current for the use of the local school districts and I am sure they would put a different value on the computers."
Morales notified the local school districts about the spare computers. The schools in need happily responded and Morales arranged for the delivery of the computers.
"We were fortunate enough to benefit from your amazing donation to our school. Our lab is transformed," said Brandon computer specialist Trevor Takayama in an e-mail to City College. "We had old Macs that were starting to fall apart… so it was the perfect timing to get a new lab."
The video can be viewed here.