Editor's list: We celebrate African Americans that inspire us most
Throughout the history of the United States, African Americans have provided many aspects of American culture. In entertainment, education, arts and sciences, the impact that has been made is profound. Whether it's through the musical stylings of jazz, blues, rock n' roll, soul, R&B, hip-hop and rap, or through everyday items that we use in our daily lives, the contributions made by African Americans have shaped history and are integrated into our world today. For Black History Month, The Channels editors write about the African American figure that most inspires them.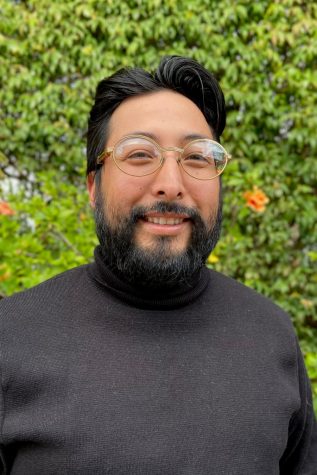 Ryan P. Cruz, Editor-in-Chief
Barack Obama – 44th President of the United States of America
I remember watching the 2008 election and feeling like I was witnessing a big moment in history. Not only did we have our first Black president, but it was somebody who had this unique ability to speak to millions at once and make each person feel like he was talking specifically to you. He made the country feel heard, respected and cared for. He inspired countless children of color to pursue their dreams academically and professionally, and though no presidency is perfect, he was able to navigate the muddy waters of politics through two terms and came out as one of the most respected presidents in our country's history. He is wise, well-spoken, witty and just cool—there's no celebrity or political figure that I would like the chance to meet more than him. He is proud to be Black, and has a confidence and way of carrying himself that makes him seem like he is always on your side. It was something special to watch him lead the country, and he will be remembered as one of the most influential Black Americans in history.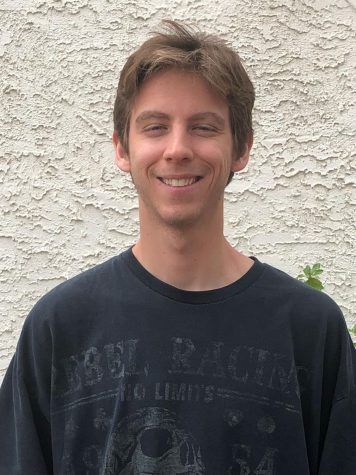 Jacob Frank, News Editor
Ron Oden – Sociology Teacher
I had a sociology teacher tell me something that I'll never forget. Randomly after class during a conversation he said, "I think you really know what's going on." It doesn't seem like much, but it is a rare thing to hear from a teacher that you hardly engage with in class. The quote was part of a bigger conversation about what I was doing in college and what I wanted to do with my life. I had no idea, to answer his question. It stuck with me because it made me emotional at that moment. I too like to think I know what's going on in the world, and somehow this sociology teacher, who studies people and society, saw something in me that he felt the need to address. You can call it random or just teacher inspiration, but I think everyone knows those moments that seem to step just outside the normal—like signs and messages. I don't think I was ready for my guru, because I left that college and that city entirely, but it certainly inspired me to keep searching and learning at a time where I was questioning pursuing my business major. I thought he was just a teacher after all these years, but it turns out he was actually the mayor of Palm Springs and a political activist. Opportunity and inspiration come in many forms.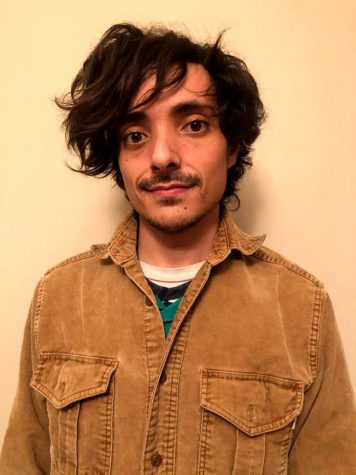 August Lawrence, Opinion Editor
George Washington Carver – Inventor  
Born on New Year's day in 1864, George Washington Carver is renowned for being a scientist, inventor and author. However, the thing I admire most about Carver was his love of the peanut. This man loved the peanut. He pioneered the way they are used in cooking. No he didn't invent peanut butter, but he discovered different uses for peanuts—such as their use as a replacement for salt— and was among the first to record the different chemical reactions of peanuts exposed to different heat levels. Carver is my inspiration because of the everyday usefulness his work has brought us. He also pioneered several farming methods that we use today the world over. Carver was the first to consider "crop rotation," or the practice of changing the locations of where you plant crops so they get a diverse soil system. Indeed, if it weren't for this man, life would be very different today.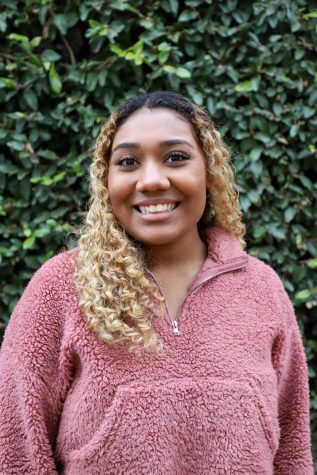 Cassandra Wilkins, Opinion Editor 
Smiley Wilkins Sr. – Political Activist and Rocket Scientist
Smiley Wilkins Sr. was the longest-serving president of the Santa Maria-Lompoc Chapter of the NAACP. He served for over 25 years and accomplished many civil-rights milestones for equal rights and justice for people of color. He began his career in the military during segregation and reached the ranking of Lt. Col. after serving 21 years in the air force from 1952 to 1972, being one of the very few African American Officers in the U.S. Air Force. During his career he was responsible for launching the Atlas Missile from Vandenberg Air Force Base, working alongside President Kennedy during the Cuban Missile Crisis, serving as the sight commander. He is also my grandfather. History has tried to erase the milestones that people of color have accomplished, with my grandfather being one of them. His work with missiles can now be found in a museum of science in Washington D.C., and he brought awareness of how people of color were being treated to the people of Santa Barbara and San Luis Obispo County . While battling racism, he was an inspiration to many people of color, and I hope to continue the legacy of my trailblazing grandfather who was an amazing rocket scientist and political activist.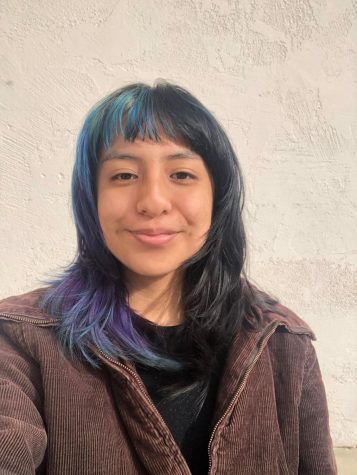 Alloy Zarate, Features Editor
Angela Davis – Educator and Activist
One time I heard that if I'm ever unsure in life, I should ask myself what Angela Davis would do. As a queer Black woman, Davis' activism has always been intersectional by nature. While teaching at UCLA in 1969, she was violently targeted with death threats for being a communist. She purchased guns for the security she had 24/7 and one of those guns was used in Jonathan Jackson's attempt to free the Soledad Brothers. Davis became one of the FBI's most wanted. She was charged with murder, kidnapping and conspiracy and faced three death sentences. She went into hiding for a couple months but was eventually caught and served about 18 months in jail. The same system that was stacked against her is still in operation today. Her case drew national attention and a movement was started to set her free. Even Aretha Franklin spoke up in her support. The events that occurred during her time in jail are complex and powerful. After being acquitted from all charges, she became an advocate for abolishing the prison-industrial complex. There are too many reasons to admire her.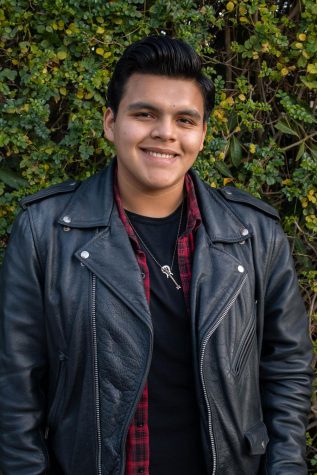 Rodrigo Hernandez, Arts & Entertainment Editor
Prince – Musician
The legacy left behind from Prince is one that is steeped in self-love, sensuality and empowerment. Not only was he a prolific singer, songwriter, multi-instrumentalist, dancer and actor—Prince was not afraid to use his platform as a voice for activism and Black empowerment. Many will recall when he would appear with the word "slave" written across his cheek in the mid-90s following disputes with the label he was with at the time, Warner Bros. However his advocacy for equity and emancipation did not stop there. In 2015 when presenting the Grammy for "Album of the Year," Prince said, "Albums still matter. Like books and Black lives, albums still matter. Tonight and always." A few months later after the death of Freddie Gray, Prince organized a "Rally 4 Peace" benefit concert for the city of Baltimore, with part of the proceeds going to Baltimore-based youth charities. "The Purple One" also gave the best Super Bowl performance to date. Performing in a downpour while he and his dancers were wearing high-heeled shoes, plus the risk of using electric guitars while it was raining. He not only performed "Purple Rain" in literal purple rain, due to the lighting, he reportedly even asked the producer if he could "make it rain harder." Only Prince can pull off such an act, and a performance like that speaks to his character and work ethic. Music is one of the few things that can peacefully unite a population. Prince understood the power of his position, and made an effort to impact the world around him, inspiring others to do the same. 
Desiree Erdmann, Photo Editor
Mary Ann Menard – Doctor
I have recently learned of Mary Ann Menard, a very important person in Wisconsin history. In the early 1800's, Mary Ann Menard was the first and only doctor in Wisconsin for many years before the first surgeon came in with injured troops and even then she continued to practice until she was no longer physically able to. During this time white women were just starting to go into factory work and other male-dominated jobs, I could only imagine how difficult it was at first for her to be taken seriously being a woman and a person of color. Menard is an inspiration to me because not only was she the first doctor and first African American doctor in my home state's history, but also because she was a woman living her life how she wanted to for herself and to support her children in a world where everything was up to "the man." She sets an example that women can do anything a man can do, then in the early 1800's and now in 2021.