Editor's List: Our favorite animated films
The medium of animation not only transcends boundaries into worlds we never would have explored before, but it can also provide commentary beyond pop culture references and be relatable in ways that can only be expressed through this art form. Some are quick to assume that the majority of animation is solely geared towards children without any depth or layers. Although certain films exist to fill that need for easy "junk food entertainment" for kids, animation is lumped as a genre, when it is so much more. As it has been said by Brad Bird, director of "The Incredibles" and "Ratatouille," "Animation is an art form and it can do any genre." This week, The Channels editors offer their top picks for their favorite animated film.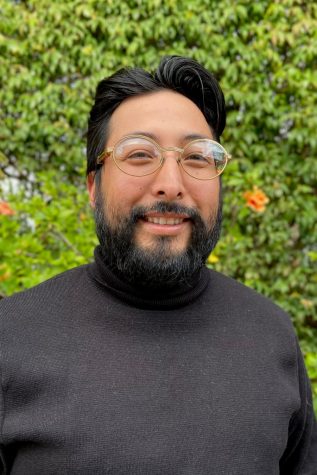 Ryan P. Cruz, Editor-in-Chief
'Spider-Man: Into the Spider-Verse' (2018) – Columbia Pictures/Sony Pictures Animation
This animated take on the American superhero classic was just the latest in a string of Spider-Man adaptations, but it's unique characters and jaw-dropping visuals set it apart from all other Marvel movies and make it my personal favorite. The animation style is a blend of modern computer animation and classic hand-drawn illustrations, and the script also manages to mix the well-known Peter Parker tale with a new twist—a teenage mixed-race Spider-Man from Brooklyn who has to undo a fractured universe. I love when movies explore the theories of alternate dimensions and parallel universes, and I did not expect an animated Spider-Man movie to dive so deep into theoretical science. Miles Morales is such a relatable teenager, awkward and caught between two worlds, and it's great to finally have a hero that was half-black, half-latino in a mainstream movie. 'Into the Spider-Verse' shows that if done right, you can mess with a classic story and tell it in a new way to reach new generations of fans. There is just so much to love about this film, from the subject matter to the production value, and I would recommend to anybody looking for a good family movie to watch on Netflix.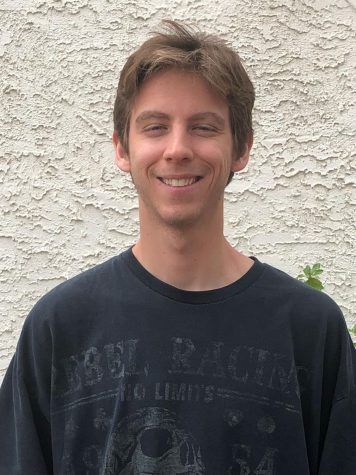 Jacob Frank, News Editor
'Lilo & Stitch' (2002) – Walt Disney Feature Animation
'Lilo & Stitch' will never get old. It's not only a favorite movie from childhood, but a beautifully-animated classic that always makes me laugh. I don't even know how many times I've seen it, but I'm always down to watch it. Stitch is an alien that lands on the Hawaiian islands to meet Lilo, a young girl who is dealing with the struggles of being a young girl raised by her older sister. Both bitter and sweet, I could be hysterically laughing or having my heart strings pulled within the same scene. There's also an incredible soundtrack that makes me smile to this day. This movie hits close to home because I used to watch it with my sisters and we always quote the movie, especially my sister Jaycie who does an amazing Stitch impression. It always makes me think of my sisters and my family, which is also the central theme of the movie. The infamous line, "Ohana means family, and family means no-one gets left behind or forgotten," is both true and timeless. I love this movie.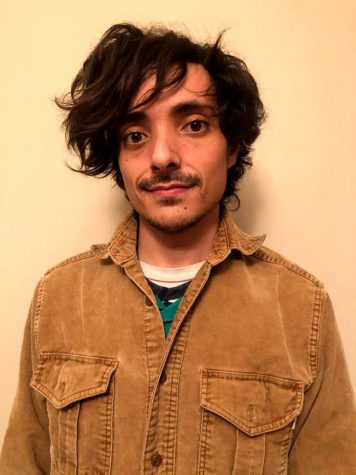 August Lawrence, Opinion Editor
'Yellow Submarine' (1968) – United Artists and King Features Syndicate 
What I love most about this movie isn't the trippy animation, its nightmarish monsters or zany characters. Rather, it's the overflowing vibes of psychedelic love set to some of the greatest music known to man. I may be a little biased because The Beatles have always been my favorite band, but the 1968 animated classic "Yellow Submarine" is consistently and reliably one of the greatest movies I've ever seen. I revisit it at least once every five months or so. The story follows the four Beatles—John, Paul, George and Ringo—on their quest through the magical Pepperland to find and rescue Sgt. Pepper and his Lonely Hearts Club Band from the clutches of the music-hating 'Blue Meanies.' Whether the lads are dodging green-apple bombs dropped by the 15-foot-tall Apple Bonkers or lazily drifting through the 'Sea of Time' with the 'Nowhere Man,' there's never a dull moment to be had on this animated trip. Made during the peak of the '60s free love, flower-power hippie movement and featuring a stellar soundtrack by the band, Yellow Submarine is bursting with some not-so-subtle messages of peace, togetherness and above all, "all you need is love." The physical energy of the group's music and the overwhelming force of love are what give our heroes the strength and bravery to make it through. It's the kind of film that's imaginative and whimsical enough to have enraptured my five-year-old self, while being packed with all the sophistication and philosophical questioning that keeps me coming back for more. (Can there really be half a hole in your pocket?)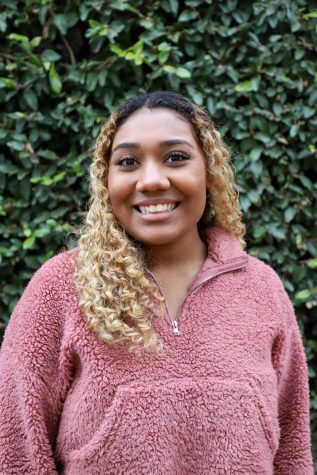 Cassandra Wilkins Opinion Editor
'Shrek' (2001) – DreamWorks Animation
We all have that friend who says they'll be right outside when you're there to pick them up. Luckily, I have back up. Shrek is always there to rescue me. I keep the whole Shrek series DVD set preloaded in my car just in case of emergencies like these. 
In a land full of fairy-tale characters, a big, green and grumpy ogre who lives in a swamp and a talking donkey become friends after being labeled as outcasts.
It is their duty to rescue the beautiful Princess Fiona and bring her back to Lord Farquaad who is longing to become king. She was cast away to a castle guarded by a dragon who must be exiled.
Upon arrival, Fiona believes that the handsome prince who rescues her will be her true love's kiss and is disappointed to find out that her knight in shining armor is an ogre.
The dramatic irony in the film is that Princess Fiona was cursed by the fairy godmother. Each day at sunset she also turns into an ogre. In order for the curse to be broken and only be seen in her truest form (a beautiful princess she believes) she must kiss her true love. Which is why she was so upset and quick to judge Shrek. 
Throughout the long journey back the princess and Shrek fall in love, not knowing that she is also an ogre. 
This movie can be enjoyed at home with the whole family, or in your car waiting for your friends to come outside.
I chose this film because it is done in a lighthearted and comedic manner that shows the importance of self-love and the reality of judging others before getting to know them and as cliché as it sounds, we shouldn't judge a book by its cover.
Oh, and did I mention that donkey falls in love with the lady dragon who they were supposed to slay. Yup, that happens and they have the cutest little donkey-dragon babies who you must see in Shrek 2.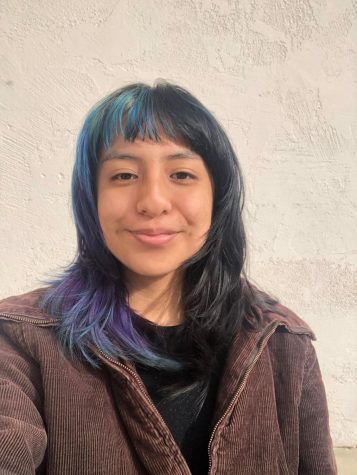 Alloy Zarate, Features Editor
'Coco' (2017) – Pixar/Walt Disney Pictures
I can smell the marigolds, tamales and leather shoes when I watch this movie. It's about a Mexican boy who dreams about becoming a musician against his family's wishes. His great-great-grandmother started a shoe business and banned the family from anything musical after her husband walked out on them to pursue a musical career. The boy, Miguel, runs away from his family and gets transported to the Land of the Dead where he learns more about his family's history and culture. I love that Mexican culture is an integral part of the plot and not used as a prop. This story would not work if you swapped the setting and race of the characters. The movie isn't exactly a musical, but music is one of its defining features. The musical scenes advance the plot and fit in with the setting. Like when Miguel faces his stage fright and explicitly stands up to his family to sing in public. The teenage main character rebelling against his family and mending divisions is so relatable. The story is both theatrical and grounded in reality. It's very immersive, beautifully animated and hilarious.
Rodrigo Hernandez, Arts & Entertainment Editor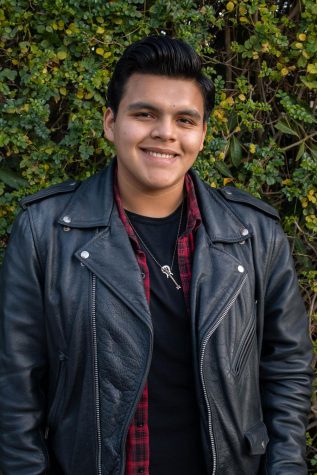 'Howl's Moving Castle' (2004) – Studio Ghibli
Hayao Miyazaki is one of the most prolific writers/directors who uses animation to take the viewer into breath-takingly beautiful scenes, while also giving a sense of day-to-day relatability, and not shying away from historical and social commentary. All of these traits are ever-present in the imaginative story of 'Howl's Moving Castle,' a film about a girl who gets cursed by a jealous witch, who then finds herself in an enchanted moving castle that is spellbound by the wizard Howl. While having all the storybeats of a family-friendly fantasy, the film incorporates the sophisticated themes of the senselessness of war, the awe and destruction of flight and technology, and compassion. These are recurring themes throughout Miyazaki's work, as seen in 'Castle in the Sky' and 'Princess Mononoke,' but the themes of anti-war in 'Howl's Moving Castle' are only emphasized and influenced by the 2003 United States invasion of Iraq. The film intricately weaves these heavy themes with landscapes and settings that are beyond the viewer's imagination. The cherry-on-top is the soundtrack that is quite possibly one of the most beautiful and uplifting scores to ever be set to film. Critics are quick to claim that many of Miyazaki's films feel like they "have no story" or that there "is no moving force behind the story." I argue that the intention behind this way of storytelling isn't meant to be Shakespearean, in the sense that the characters' actions drive the story, but instead is supposed to be a slice-of-life look into these characters, which provides a much more relatable and personal story overall. Another theme that is present in this film and throughout Miyazaki's work is the empowerment of women and young girls. Having characters with strong personalities and independent motives not only serve as a positive message for kids, but also gives the characters a deep sense of understanding. Among the many themes in "Howl's Moving Castle," compassion encompasses the story, with each character putting others' needs in front of their own self-interests. That type of devotion and understanding is something that all of us could use in times of hostility and fear-mongering. 
Desiree Erdmann, Photo Editor
'Monsters Inc.' (2001) – Pixar/Walt Disney Pictures 
Growing up in the early 2000's, there were generally three main TV stations that kids would watch: Disney, Nickelodeon, or Cartoon Network. Most people my age will now coin themselves as a "Disney show kid" or like a "Nickelodeon Kid." I personally, as you could guess, like to call myself a Cartoon Network kid. Because of this, I have watched my fair share of animated movies, TV shows, and short films. From Studio Ghibli classics like 'Spirited Away,' to the Cartoon Network original 'The Powerpuff Girls' and any Disney-end credit short film. I have so many animated films that I would love to write about but the Disney/Pixar classic from 2001, 'Monsters Inc.,' is the one I would like to focus on. The movie, in my opinion, has aged wonderfully. I think it's still as fun for kids as it was in 2001. It's a movie full of bold colors and an in-depth storyline that keeps an audience of any age sucked in until the end. I may have a cat named after the main character and monster Sully, but growing up my favorite character was always Boo. The two-year-old girl crosses over into the monster's world, and the monsters Sully and Mike Wazowski's lives get flipped upside-down for the better.