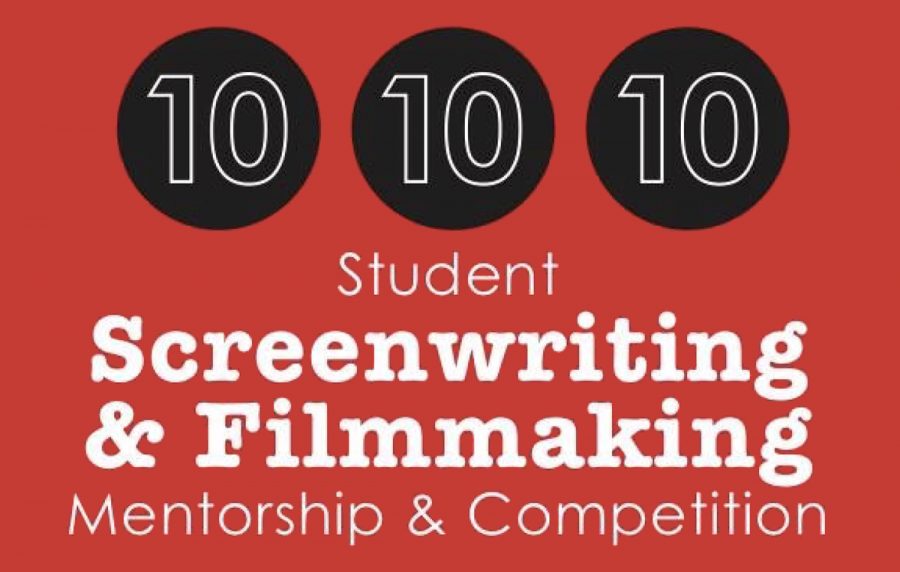 Santa Barbara International Film
Four City College short films will be screened this Saturday at the Arlington Theatre in this year's 10-10-10 Screenwriting and Filmmaking Competition, hosted by the Santa Barbara Film Festival.
"It's a staple of the film festival," 10-10-10 Co-director Guy Smith said of the competition. "Every year it seems to get better."
The competition was created in 2004, with the premise that 10 screenwriters and 10 directors would be selected for the program and would then have 10 days to write, shoot, and edit their films.

At a press conference at the Hotel Californian on Jan. 30, Smith described how the competition's process has evolved over the years, becoming more deliberate.

This year, the students were paired with mentors and industry professionals who helped with planning and production. The filmmakers also had to submit a rough cut of their film, receive feedback on it from mentors, and then submit a final version for the competition.
This year's competition will include five City College film production students, writers Jack Lent ("Laurie's Day") and Jimmy Reynolds ("Porta Potty Odyssey"), and directors Cousteau Christopher ("Magnet"), Mia Moran ("Porta Potty Odyssey"), and Langsa Zhuge ("Schrodinger's Box").
Moran's film, "Porta Potty Odyssey," is a romantic comedy set in the 90's. "It is a very, very relatable situation," Moran said about her film, which follows a teenager in his quest to prove himself to his love.

"The fact that everything is going to end up going completely wrong is just very different from what people may expect," she said.

Moran said she finds inspiration from Sophia Coppola who Moran admires for her creativity and depiction of her real-world relationships in films like "Lost in Translation."

Langsa Zhuge, another student in the competition, said he finds inspiration in Quentin Tarantino's work.

"I love Quentin Tarantino, he's great," Zhuge said. "He's just one of a kind. There are tons of filmmakers out there, but Quentin's the man to bring the surprise."
Zhuge also described some of the things he's learned working as a director in the competition.
"I learned how to negotiate with people, how to communicate with people, to make things more efficient, and that's what I consider the most important thing because it's not only about making the film. Living our daily life, we've got to rely on that too," he said.

Cousteau Christopher, director of "Magnet," said that working with his crew on the project reaffirmed his love for filmmaking.

"Everybody brought their best, and knowing that was an amazing feeling, that we all gave our very best to make this film happen," Christopher said.

Christopher said he was inspired by Steven Spielberg's war films, which showed the darker sides of war.

"He came out with 'Schindler's list' and 'Saving Private Ryan,' and it showed the world this is what war is," he said. "It's a terrible, horrible thing. I have great respect for that, for really opening up people's eyes."

Christopher's film "Magnet" is about a dating app that seems to work brilliantly for everyone but its developer. Christopher said that his film is thought-provoking despite its being a romantic comedy.

"It still has a strong message even in a genre that's usually more light-hearted and more of a guilty pleasure." he said. "We have a message behind it, a theme that's gonna speak to the audience and make them think."
The 10-10-10 films will be screened with free admission at 2 p.m. on Saturday, Feb. 10 at the Arlington Theatre. After the screening, four winners will be announced, a writer and a director selected from the high school competition and a writer and director from the college competition.