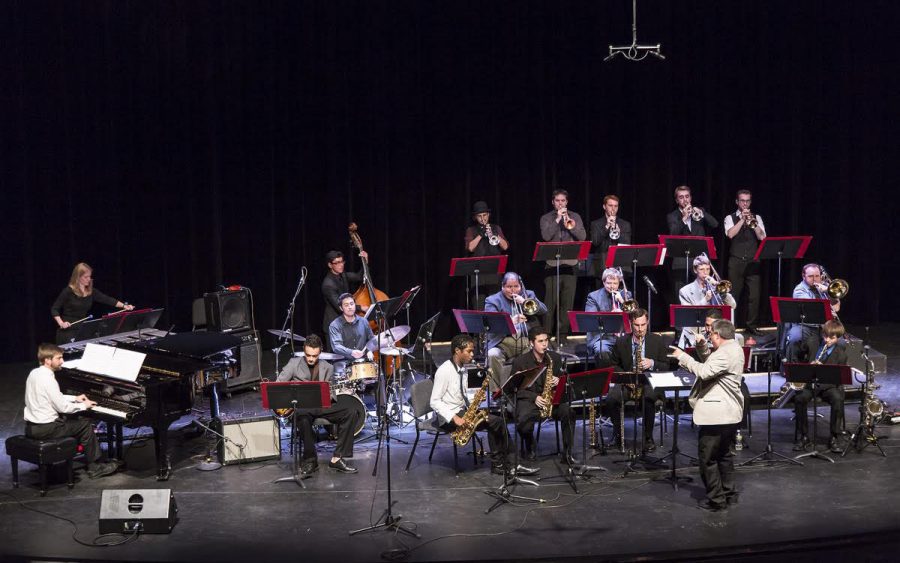 David Bazemore
Associate music professor James "Jim" Mooy will travel over 1,100 miles to be a judge at the Reno Jazz Festival on April 28 and 29, as well as conduct both the orchestra and jazz concerts at City College on April 30 and May 1.
"It's really a huge honor to be able to do this," Mooy said.
On Thursday evening, Mooy will attend the City College orchestra concert rehearsal until 10 p.m., before making the 8-hour drive from the City College campus to Reno.
With less than 2 hours of rest, he will begin judging at 8 a.m. on Friday, before flying back to City College in time for Sunday evening's Orchestra Concert, and Monday evening's jazz concert both held at Garvin Theatre.
Carlos Maya, a City College orchestra and jazz band member, said Mooy's hectic weekend is a reflection of his dedication as a music educator.
"It gives him an avenue to musically educate other students outside of the ones he has here," he said. "It certainly is a lot to undertake, but it's something he loves enough that that he's going to make the time for it."
Mooy said he was asked to judge at the festival after leading a high school honor Jazz band, made up of some of the best jazz students in Southern California.
The annual Reno Jazz Festival, one of the largest jazz festivals in the U.S., hosts over a hundred bands at the University of Nevada, Reno where competitions, clinics and concerts will take place.
Mooy said the bands will be split into divisions, including middle school, high school, 2 year colleges, 4 year colleges and community bands, which are evaluated by a panel of judges.
"It's basically making music into a sport, which I'm not fond of, but it makes me the best person to be a judge, because I don't buy into all that," Mooy said.
While City College's Jazz Bands have participated and even won their division at the festival in the past, the groups will not attend this year, due to the two concerts falling shortly after. However, Mooy said the concerts will be scheduled on a separate weekend next year, to allow City College's bands to compete in the festival.