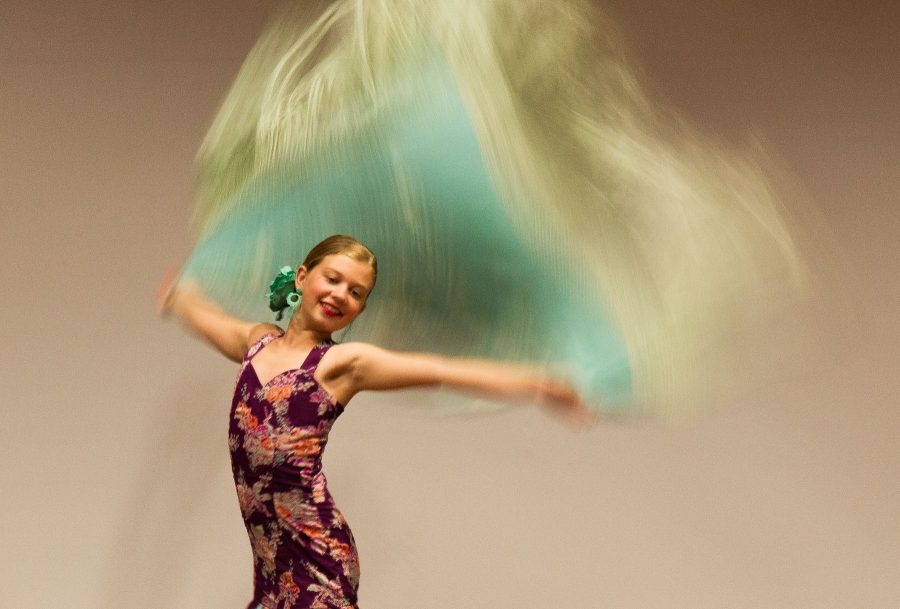 J.C. Corliss
The 6th Annual Art Career Day Conference, a youth and mentorship inspired event, began on Saturday, April 23, in the Fé Bland Forum.
Many gathered to listen to speeches and gain insight from successful artists visiting from around the country. The conference was hosted by Julie McLeod, founder and director of Art Without Limits.
The conference started with Rod Lathim, a writer, director and producer, welcoming guests and sharing his experience with his mentor and how that helped his theater company reach success.
"That relationship ended up opening so many doors for my company," Lathim said. "Had I not had the courage to walk up to [his mentor] and say hello, then none of this would have happened. It literally changed my life. We're here because we are passionate artists. We don't do this alone, artists need to stick together."
Jackson Cocciolone, singer and "Teen Star" winner, discussed how he entered into the local competition and the importance of taking advantage of opportunities that showcase individual talent.
"I signed up and went through the whole process and got in," said Cocciolone. "It was an amazing production with rehearsals and sound checks, and it was at the Arlington Theatre. I had performed in front of 2,000 people. It was really, really incredible. If you are a musician I would highly recommend trying out for next year."
Since competing, Cocciolone has been featured on television shows and educating people about Type 1 Diabetes with Nick Jonas.
Garrett Blair and Sara Bashor talked about the importance of being organized an essential skill to success. Blair and Bashor recently moved to Santa Barbara and have an immense amount of experience directing, performing and producing theatre arts.
They founded the company "Collaborations," which is designed to help young aspiring actors to facilitate their careers.
"Your artistic career is a business and you can not run a business without being organized, so don't let anyone convince you otherwise," said Bashor. "As a producer and as a director, and more generally as a person that can hire you, unorganized artists drive us a little bit nuts. I mean, if you can't figure out how to staple your headshot to your resume, maybe don't show up yet. Being organized will allow your creativity to blossom."
City College student Alexis Simentales is the 2016 Spirit of Fiesta winner along with 10 year old Sarah Naretto as the 2016 Junior Spirit of Fiesta winner. They performed their winning flamenco dances inside of the forum.
Elizabeth Folk, sculpture and art history instructor, spoke about how influential art can be the importance of that aspect.
"I'm really influenced by outrageous artists" said Folk. "Art is really, really powerful."
Nina Dunbar, a founder of the conference, joined the event to teach students how to begin their career as an artists or as a creative worker.
"I think that the mentorships are one of the most valuable way to experience how artists live and work and make a living," said Dunbar. "[Our goal] is to put real artists in Santa Barbara, who are making a living in their craft, in front of young artists so they could see, yes, you can do it too."