SBCC reacts to Cosmopolitans's controversial Kardashian cover
Cosmopolitan recently celebrated their 50th anniversary issue, featuring the Kardashian family on the cover with the headline: "America's First Family."
The Nov. issue of Cosmopolitan Magazine decided to shine their spotlight on the six Kardashian and Jenner women and there it has blown up with buzz and gossip as to whether or not the headline for the family and the magazine spread was appropriate.
"America's First Family" is the unofficial title that's been established as a term to reference the President of the United States and his family.
"When I think of a 'first family,' I think of presidents and leaders and people who are positively impacting the world," said City College student Courtney Castle. "I'm not saying that they're not, but they don't really do anything that affects my daily life."
Cosmopolitan dedicated 16 pages exclusively to the Kardashian and Jenner women, which contain images from their photo shoot, survey results and interviews with all the women.
The magazine asked the family various questions and scattered their answers throughout pages 52 to 59. A few of the topics they covered included nicknames, pet peeves, things they're proud of, their happy places and what people get wrong about their family. You know, just family things.
"I think in regards to their entrepreneurship and their ability to market themselves in a relevant and current way and manipulate the media to their advantage, they are 'America's First Family,'" said Alexandra Wilson, student program advisor of enrollment services.
Many people have taken to Twitter to express their opinions on the subject. A majority of them are disgusted by Cosmopolitan's choice of words, but there are some who aren't bothered by the caption on the cover.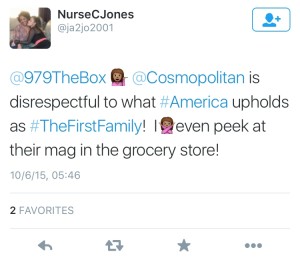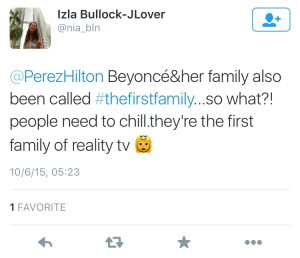 Pages 173 through 183 are 100 percent Kardashian and Jenner women. Page 174 and 175 focus on the family as a whole and includes an interview with Ryan Seacrest on his perspective of them. Seacrest is the executive producer of their show, "Keeping Up With the Kardashians,"and they describe him as their "big brother."
"Well I think first of all, it's just factually false," said Admissions Technician Kyle Hernandez. "Everybody knows what it means when you say 'The First Family' in America and it's definitely not them."
The remaining pages feature the Kardashians' and Jenners' interviews on their opinions and relationships with a specific family member. Kim talked about Kourtney, Khloe talked about Kim, Kourtney talked about Kendall, Kendall talked about Kylie, and Kylie talked about Khloe.
"I think it's kind of strange, but they are a big entertainment statement in America right now," said City College student Sierra Daggett. "Everybody watches them. Everybody talks about them… I just think it's kind of rude."
The controversial headline continues to bring up conversations with a multitude of mixed opinions.
"I don't think that the real 'First Family,' Sasha and Malia and Barack and Michelle, would be on the cover of Cosmopolitan," said Wilson. "I think everyone's getting upset for something that they're not really putting into perspective. Look at the audience that they're catering to. If you look at what this audience holds in its value set, the Kardashians would be 'America's First Family."
The cover of Cosmopolitan advertises to dedicate 16 pages to the Kardashian and Jenner women but when all the fold out pages, pictures, product advertisements and the cover itself are counted, the total number adds up to 25 pages.
"Beyond that, I think it's indicative of what media has become," said Hernandez. "It's kind of depressing, but I mean it's Cosmopolitan. If you didn't want to see that, you wouldn't buy a Cosmo. I don't think it's that big of a deal, it's just kind of annoying and dumb."
Cosmopolitan has not yet responded to the array of complaints.